Color Sample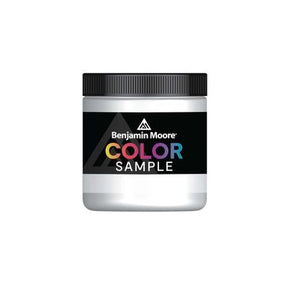 Undecided on which color to choose? Our Color Samples allow you to "try on" a paint color before you commit to the time and expense of painting an entire room. This entails applying paint to a small section of the wall or several walls to see how the color looks in the actual environment.
Rigorous testing and unwillingness to compromise on quality.
At our 80,000 sqft R&D facility in Flanders, New Jersey, more than 100 chemists, chemical engineers, technicians and support staff work tirelessly to ensure our formulations are best-in-class. Our rigorous internal testing ensures our products exceed the highest of environmental standards and regulations. Here are some of our quality promises:
Gennex® Colour Technology Our exclusive Gennex® Colour Technology delivers gorgeous hues and unsurpassed durability to ensure the Benjamin Moore colour you love lasts for years and years. It's the "why" behind Benjamin Moore's renowned quality.

Quality Assurance Lab tests are continuously carried out to ensure the highest quality of our paints. Some of our tests include fade resistance, anti-mould and mildew properties, thickness of paint, ease of application, washability, and colour transfer.

Outdoor Testing Farm To ensure the durability of our paints, we test all our paints under extreme conditions for years against the sun, wind, rain and snow. We dedicate 175,000 sqft to get it wrong, because you deserve paint that is done right.

Environmental Sustainability Benjamin Moore is committed to developing environmentally responsible products. Through responsible sourcing, minimising of carbon footprint, energy and waste management, we are dedicated to reducing our impact on the environment.

Social Impact Efforts Through social outreach programs, we are committed to inspiring and transforming communities by supporting charitable programs and nonprofit organizations that provide stability, assist underserved populations, and preserve history for future generations.
Most Popular Colours
Check out some of our most popular colours, sorted by colour family.
Chantilly Lace
OC-65
White Heron
OC-57
White Dove
OC-17
Simply White
OC-117
Cloud White
OC-130
Navajo White
OC-95
Suitable For: Any surface (primer might be necessary to white-wash previously painted surface first)
Available Colors: Available in 3,500+ colours
Sheen (or Gloss): Eggshell
Cleanup: Soap and Water